Get our latest 3DLUTs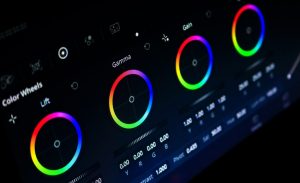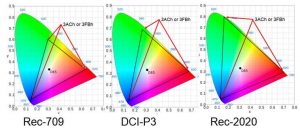 Click here to go the 3DLUTs Store:
On the final checkout page it will show "FAST-VPS Servers" Company.

This is completely normal.
November '22 NEWS:
Added to the Store: Dolby Vision Authoring & Tools
Check watching our latest YouTube channel video comments for the CODE discount of the week!
We now offer different 3DLuts to save you time when grading in high dynamic range.
Every 3DLUT gives you a more professional look to your HDR workflow.
Ready to be used with Davinci Resolve Studio.
SDR to HDR – Rec. 2020 Workflow Tekno3DLUTs
Using it you will place the SDR content into PQ Rec. 2020 space.
Your content will be ready to be graded.
Available 3DLUT's:
SDR BT.709 to PQ HDR10 Rec. 2020 200 nits – 1000 nits – 4000 nits
SDR DCI-P3 to PQ HDR10 Rec. 2020 200 nits – 1000 nits – 4000 nits
SDR Rec. 2020 to PQ HDR10 Rec. 2020 200 nits – 1000 nits – 4000 nits
Color / Contrast Corrections For HDR content – Rec. 2020 HDR Workflow Tekno3DLUTs
PQ HDR Contrast Enhancer x1
PQ HDR Contrast Enhancer x5
PQ HDR Color Vibrancy Maximizer
PQ HDR Luma Detail Enhancer
PQ HDR 1000 to 4000 nits conversion
HDR to SDR – Monitoring Tekno3DLUT
PQ HDR to BT. 709 SDR for Monitoring or Export [ YouTube's simil SDR conversion output ]
To purchase our 3DLuts please use our store: Go to the Store
Payment methods accepted:
Credit/Debit Cards
PayPal
Cryptocurrency – Bitcoin/Ethereum/USDT
If you have any questions use the contact form: